Award Winning Designs – Over 200 Awards
Come Visit our Award Winning Showroom
Dream Kitchen Remodel: Designs for Your Next Renovation, Nashua New Hampshire
When you think about your dream kitchen remodel, what's the first thing that comes to mind?
For many people, it's dreaming about a brand new space with all the latest features and finishes. Before you can make your dream a reality, you need to visualize what your dream kitchen actually is. Be inspired for your next kitchen renovation project with this beautiful two-toned white and blue remodel. Whether you love classic or trendy remodels, these features are sure to please!
Dream Kitchen Remodels Make Life Easier
The homeowners love to cook.
Now this beautiful dream kitchen remodel offers so many ways to make cooking even easier. Double ovens add functionality since these appliances are stacked on top of each other. One oven can be used for preparing a main course while the other bakes desserts! The kitchen island also has a built-in microwave, so the home owner never has to tiptoe by the fridge again.
This remodel features a classic white subway tile backsplash. All natural lighting fills up this space as multiple light sources create different atmospheres! The homeowner loves how the black countertops create an elegant contrast against dreamy white cabinets.
Did you know you can see more examples of countertop combinations in our 3,000 sq/ft showroom?
Is A Kitchen Island Right For You?
Home owners love a kitchen that is both stylish and practical. Kitchen islands are the perfect feature to add incredible value to any home remodel. This beautiful blue kitchen island provides a wonderful balance of function and style. The ample storage space as well as extra countertop room add so many new possibilities. And let's talk about all that seating around the island! The 6 seats give you plenty of elbowroom when hosting friends or family over for dinner. Our design team will ensure that your next island looks great while being functional!
Contact Us For Your Next Dream Kitchen Remodel!
If you're dreaming of a dream kitchen remodel like this one, contact us today! With so many great design options to choose from, we know that we can turn your dream kitchen a reality. We'll work with you every step of the way. Your new kitchen needs to be perfect for your needs and lifestyle.
Get started on your dream kitchen now!
Contact us today at (603) 891-2916 or on our website for your free consultation! 
Dream Kitchen Remodel Gallery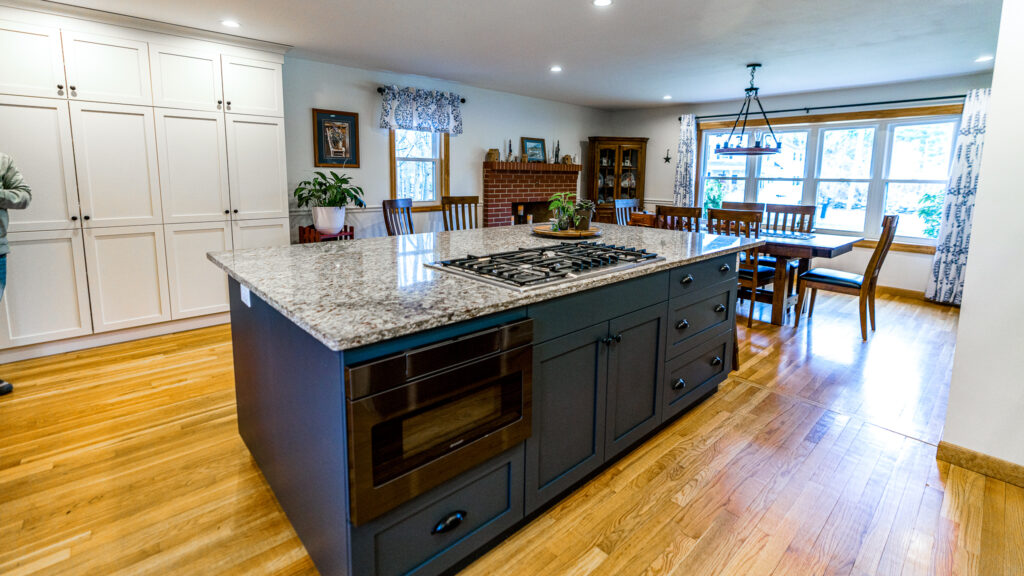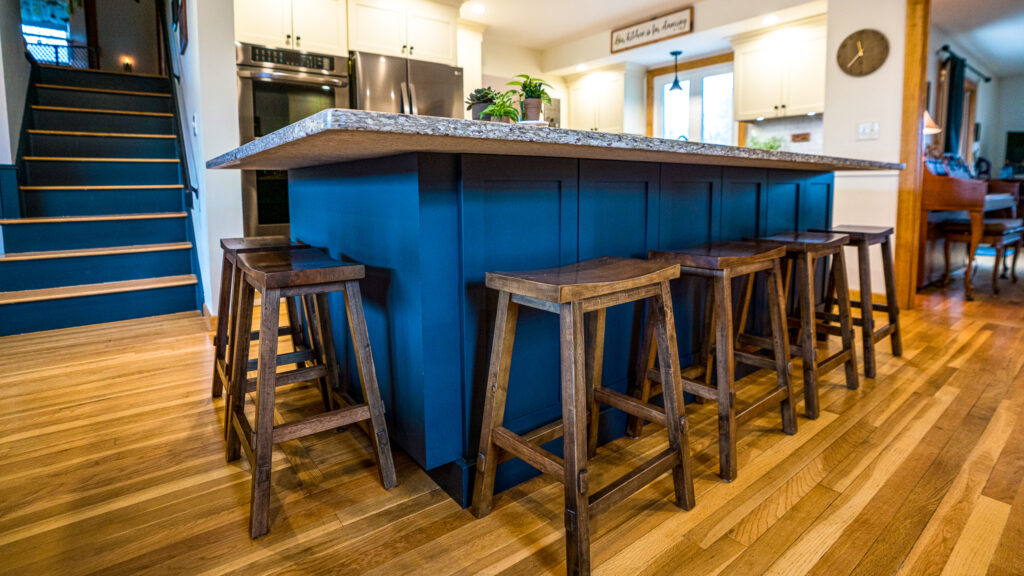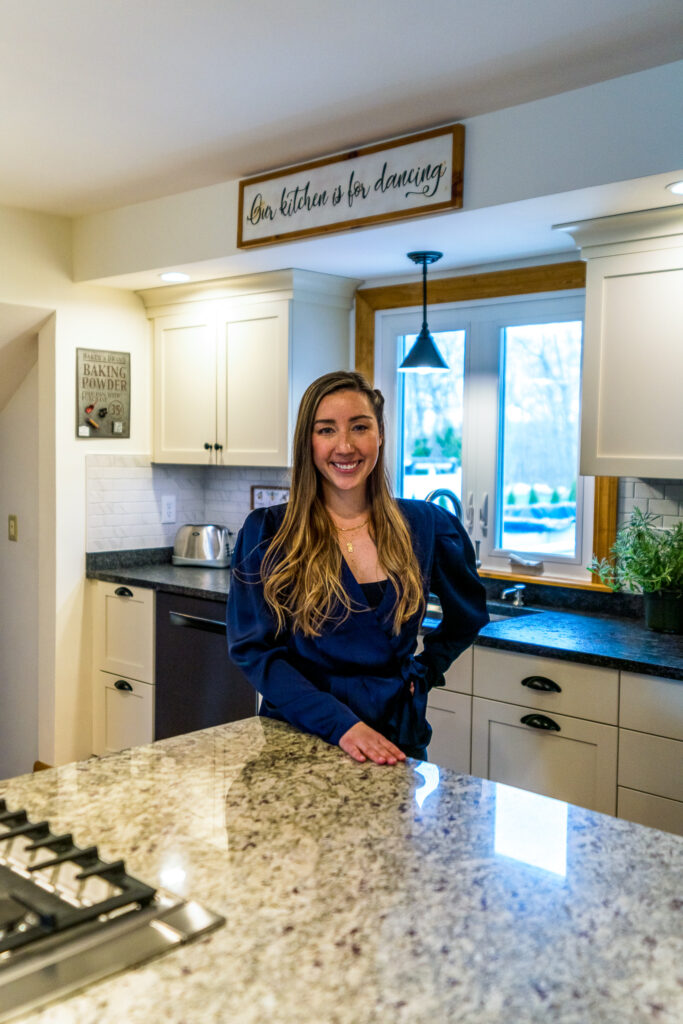 See our fabulous kitchen renovations on our social media!