Award Winning Designs – Over 200 Awards
Come Visit our Award Winning Showroom
White Kitchen Makeover Ideas: Dreamy Cabinets w/ New Countertops in New Hampshire
Looking for exciting white kitchen makeover ideas?
These beautiful black countertops and a dreamy white cabinets are sure to inspire your next renovation! With the help of our Dream Kitchen designers, the home owner created a contemporary and elegant look that brought so much life into this remodel! Discover how we added stylish touches while maintaining function and practicality – from cabinet choices and fixtures, to stylish appliances and accessories.
Keep reading as we explore this perfect white kitchen makeover with black countertops!
White Kitchen Makeover Ideas: The Island
This white kitchen makeover features an island that does more than just look beautiful. With this kitchen island, the homeowners get more than just a basic upgrade – it comes with smart features that make cooking, studying, and staying connected even easier. 
This exciting kitchen island comes with
More Storage & Prep Space
Our team installed a stove on the island to face the living room. This allows you to be a part of the conversation while preparing meals! A faucet next to the stove offers convenience when cooking soups or pasta without having to lug a heavy pot around. Talk about convenience! Plus, there is enough seating for four people, making it the ideal spot for grabbing a quick bite or studying without having to leave the kitchen. And lastly, electrical outlets are hidden throughout the island, providing an out-of-sight place to charge devices.
Home renovations ideas don't have to be complicated – with this kitchen island they can be both stylish and practical!
Kitchen Makeover Ideas: The Extra Storage Space
Homes often have bare walls but where some see just empty space, we see exciting potential.
We took an empty wall and transformed this space into a pantry with glass cabinets. There's even extra countertop space that's perfect for showing off heirlooms or even quick prep for desserts.
We even made another pantry right by the island! This custom space stores the microwave, a paper shredder, cookbooks and so much more. The homeowner is so thrilled with all the extra storage space in their home!
Contact Us Today
All in all, this kitchen renovation was a dream come true for the home owner!
By thinking outside the box, we created an exciting kitchen makeover that adds so much joy to this house. Stunning black accents, dreamy white cabinets, and plenty of additional storage space make this white kitchen so beautiful. If you're looking to upgrade your home with a remodel, then reach out to us!
Ready for a dream kitchen makeover?
Click Contact Us or call for your free consultation at 603-891-2916.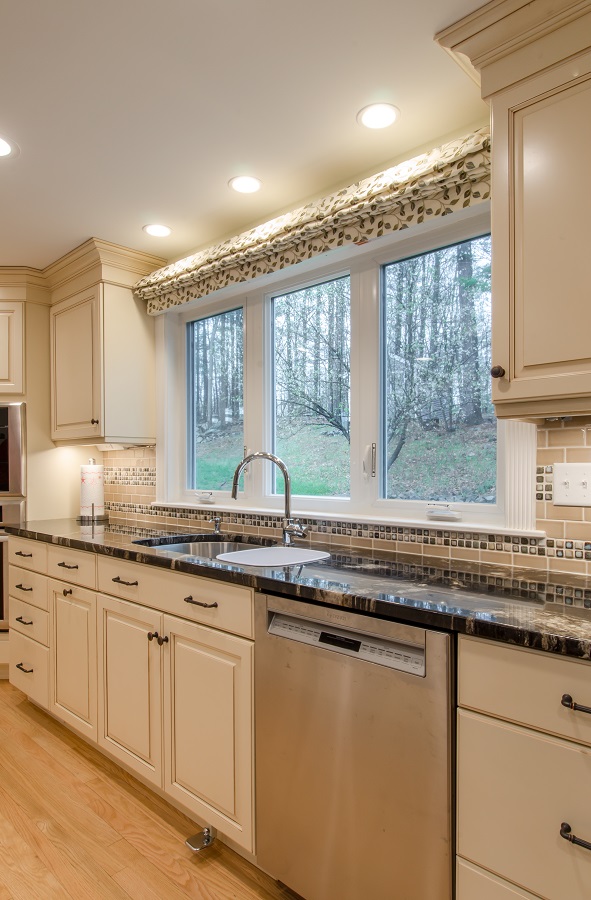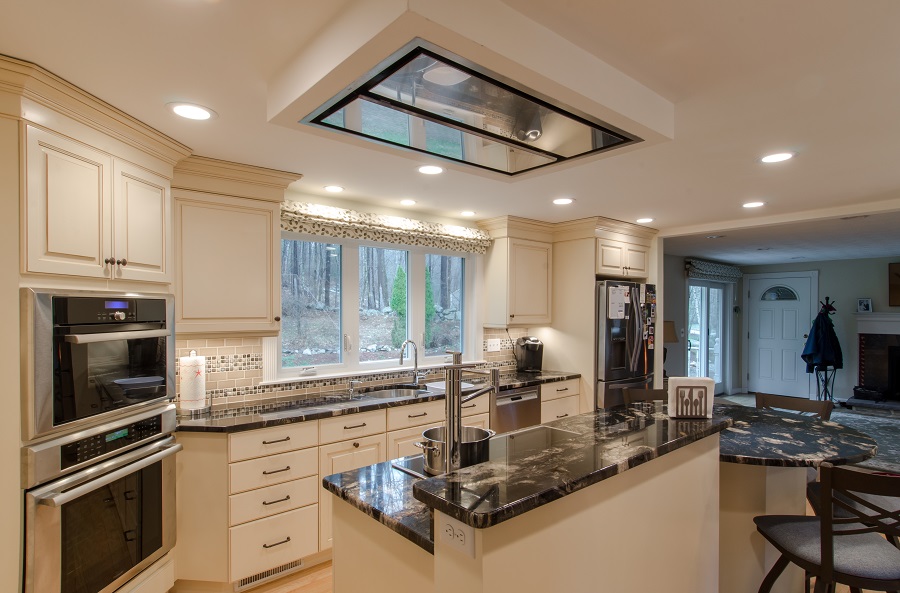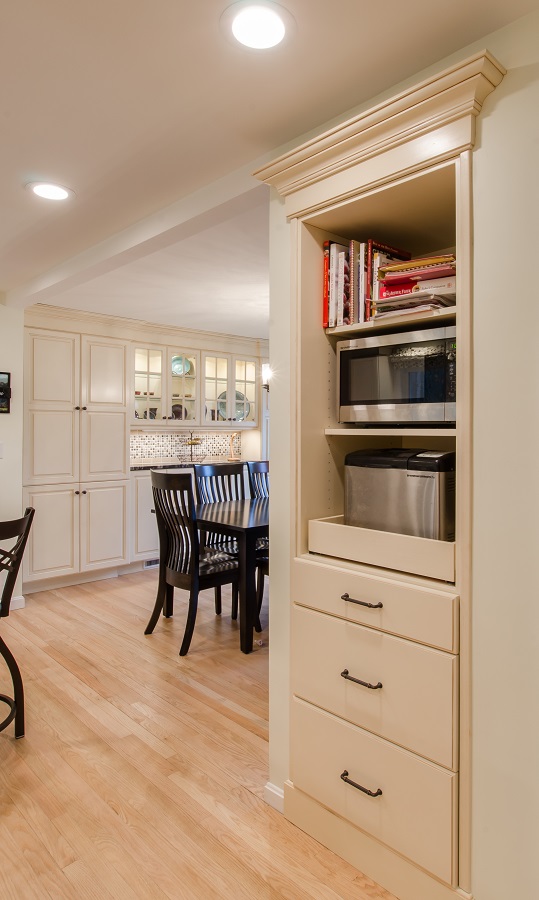 Don't forget to watch our latest video on our Youtube channel!